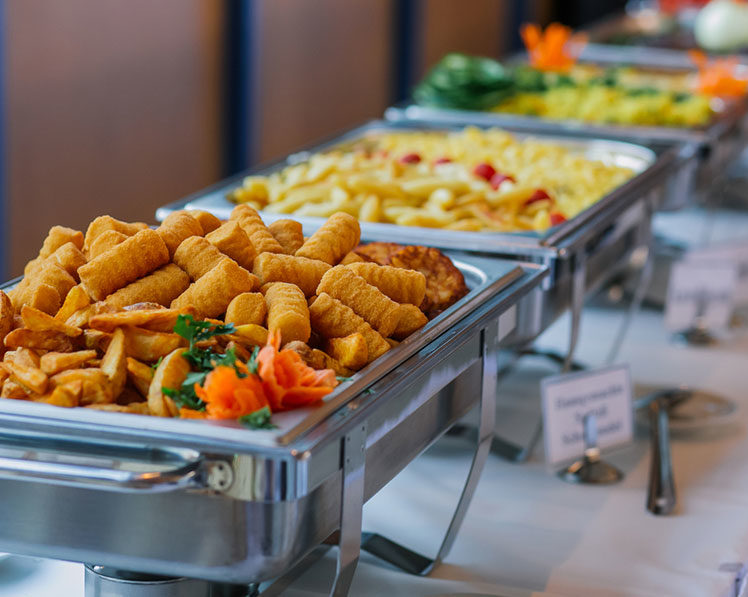 Buffet Catering Services
If buffet dining brings delicious food, creative menu ideas, and fresh catering to the front of your mind, you're not alone. Buffet catering services are among the most popular options for a reason, and no one does buffet catering quite like our team. Superb Catering can put the finishing touches on your sporting club function, your birthday party, your wedding reception, and much more. For professional buffet catering services that always impress, look no further than our team!
Superb Catering is proud to provide a wide range of gourmet menus when it comes to buffet dining. Our options cover everything from BBQs and spit roasts to finger food, beef rolls, soup, salad, and breakfast buffets. From dietary requirements to individual tastes and your catering budget, our team will meet all of your needs.
Affordable and Top Quality Buffet Catering Packages in Melbourne
One of the best things about buffet catering is that it can be used in both formal and casual dining environments. This diversity is sure to make it a favourite at your next corporate event, office party, or kids' birthday party.
With food delivery, we can bring your buffet to you and you can serve it up yourself. Alternatively, we can provide end-to-end caterer's services where we cook, serve, clean, and even provide things like cutlery and plates.
To learn more about buffet catering in Melbourne or to get started with Superb Catering, get in touch today. Contact our team to cook up a delicious meal for any kind of event. Whether you're in a community hall, a dedicated events space, at home or in the office, we can come to you across Melbourne.
Pick up the phone and call our team now or explore our online menu options to get an idea of how we can help.