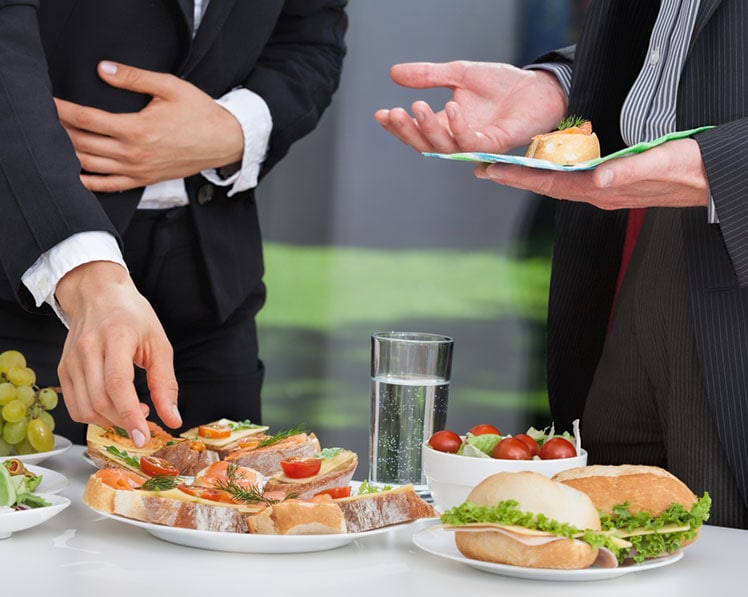 Office Catering Melbourne
With a passionate team using fresh ingredients to create delicious menu ideas, your next office party is sure to be a hit. At Superb Catering, our office catering services deliver all of this and more, giving you the very best food and the very best services tailored to your exact requirements. From gourmet meals with a full range of caterer's services to finger food delivery that brings freshly cooked delights to your door, Superb Catering does it all.
With our friendly and professional team on your side, you can really give your colleagues something to talk about. Our office party catering menus include spit roasts, BBQs, platters, finger food, salads, and more. Offering office catering in Melbourne for every kind of business, we're sure to have something affordable and impressive for you.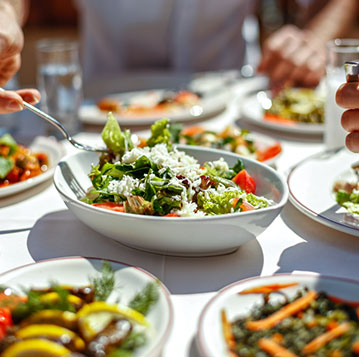 Ideal for Office Lunch Catering in Melbourne
For a mid-week treat or celebration for your team, you can't go past a mouth-watering lunch that's professionally provided by Superb Catering. Our catering company prides itself of providing you with a wide range of delicious and flexible lunch packages.
From succulent spit roasts and BBQs to all their favourite finger foods, our office lunch catering in Melbourne offers an almost endless array of delicious delights. Of course, we can also cater our lunches to meet your dietary requirements.
For Festive Celebrations, Choose Our Office Christmas Party Catering in Melbourne
Special events are also on the menu when you choose the team at Superb Catering. To make your next office Christmas party a success, look no further than our team. We will happily provide some festive catering for your office Christmas party.
This includes everything you think of when it comes to Christmas, including the crowning glory, our Christmas spit roasts! Office Christmas party catering doesn't have to all be the same though! So whether it's Christmas in July or an end of year celebration, we can also provide a less traditional menu.
To learn more about our services for office catering, pick up the phone and call Superb Catering now. We would be happy to assist you.